Testimonials
I have been helping these clients protect their property and ideas so that they can fulfil their visions.

"When preparing the Terms and Conditions for our platform for the creation of blockchain applications, Jan was thinking of perhaps everything possible. I appreciate his deep knowledge in the field of software development, his comprehensible language and prompt preparation of required documents."
Jiří Kobelka
The executive of Tatum Blockchain Services s.r.o.

"We have been cooperating with Mgr. Brauner for several years already. For all those years he has been showing extraordinary legal erudition (IT law, intellectual property, GDPR) and good orientation in the field of cybersecurity. In several significant transactions we have also benefited from his excellent negotiation and strategic thinking skills."
Ing. Lukáš Přibyl
The chairman of the board of directors of AXENTA a.s.

"Jan has been taking care of all legal matters of our company in a thorough and reliable manner for over five years. His outputs do not contain any incomprehensible formulations, references to legal provisions or disclaimers. He is straightforward, punctual and conscientious. We can definitely recommend his services."
Mgr. David Šťastný
CFO TPF group s.r.o.

A participant in the Czech highest-level ice hockey league (Extraliga).

The first Czech start-up in the Silicon Valley SkyDeck accelerator.

A Czech-Slovak system integrator in the field of cybersecurity.

The largest Czech and Slovak travel portal specialized in the sale of travel vouchers.

A participant in the Czech Men's highest-level volleyball league (Extraliga).

The producer of the Mandlovka liqueur following the original recipe from Hustopeče.

A world leader in the field of automation and clamping technology.

The absolute winner of the contest Winery of the Year 2020.

Herbal drinks and desserts from Nemléko.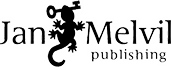 Books that will prepare you for the future.